This content has been archived. It may no longer be relevant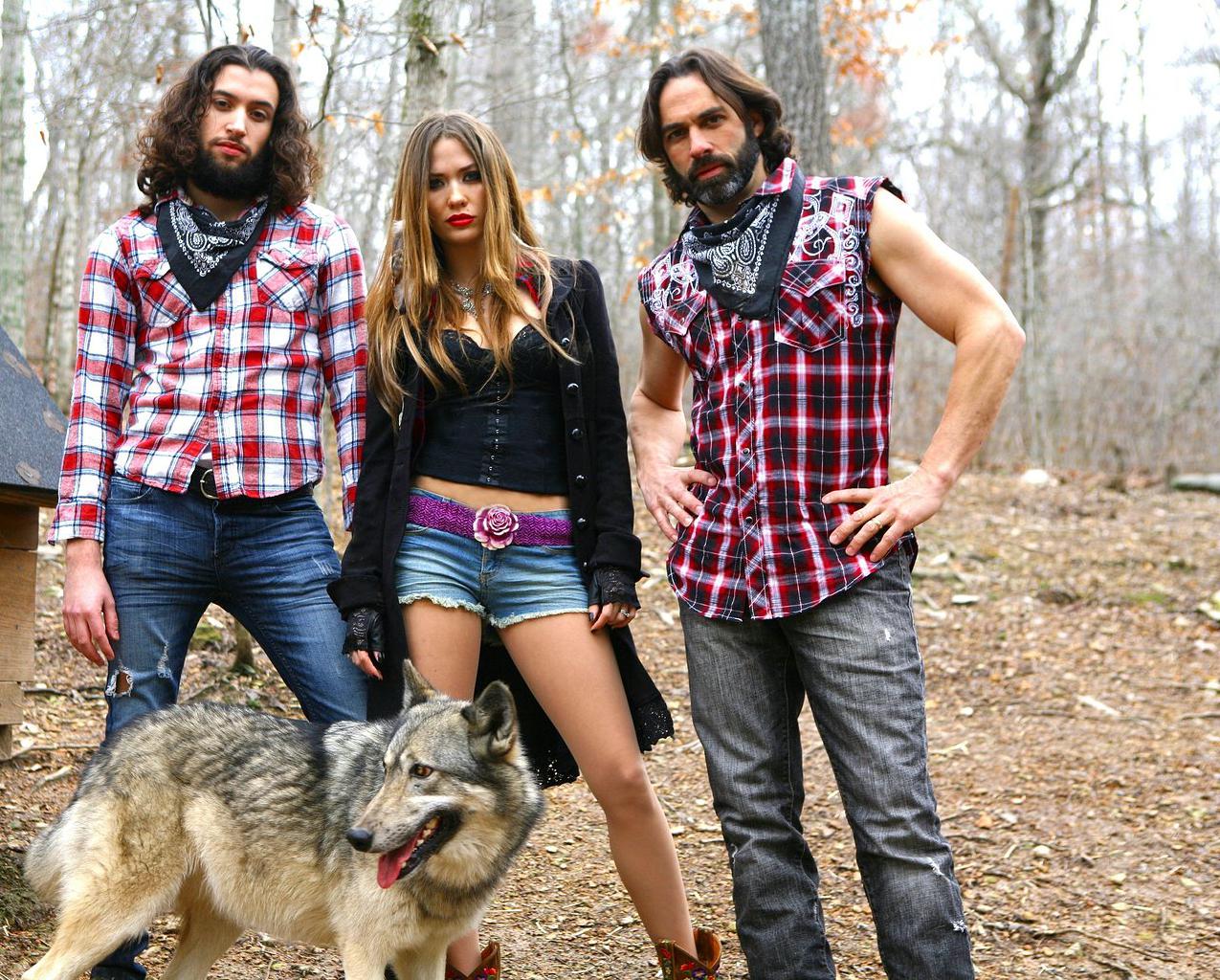 Get acclimated with the newest Country sensation, Angel Mary & The Tennessee Werewolves. The family trio consists of Angel Mary on lead vocals and guitar, Christian Wolf on vocals and drums, and Antoine Wolf on vocals and bass guitar.
The group are also actors. Talk about multi-talented! Angel Mary has appeared in Hollywood films, The Other Guys with Will Farrell, The Sitter featuring Jonah Hill and in Nicholas Jarecki's directorial debut, Arbitrage featuring Richard Gere. The actress was also previously dating Hollywood-actor Ryan Gosling. Antoine Wolf has appeared in Mitch Albom's For One More Day, produced by Oprah, The Last Airbender, directed by M. Night Shyamalan, and is currently being considered for a role on ABC's new drama, Nashville. Christian Wolf is a Method Acting Alumni of The Lee Strasberg Theatre & Film Institute.
The group has just released their first EP self-titled Angel Mary & The Tennessee Werewolves now available on iTunes. The two-standout tracks are "Waiting on You" and "Cowboy".
"Waiting on You" gets assistance from Grammy-award winning artist Doug Phelps from The Kentucky Headhunters. Giving an overall rock vibe the band puts the sexiness back in country music with cool collective sounds of old fashion Dixie roots, bluegrass picking and Haggard styled lyrics; giving traditional country music a modern overhaul. Despite what genre you prefer you will relate and enjoy the lyrics offered in this tune.
The next single "Cowboy" delivers a well-balanced rhythm of traditional country with a hint of pop and has the potential to be a crossover hit.
Radio personality Lisa Clark of WAIN 93.5 Hot Country in Columbia, Kentucky says,
"I love country music's newest trio…Angel Mary and The Tennessee Werewolves!
Written by band members Angel Mary, Antoine Wolf and Christian Wolf this collaboration also includes vocals from Doug Phelps solidifying the trio as the new frontrunner in country music. The song makes the women "want" a cowboy and it makes the men "want to be" a cowboy!
Angel explains:
"This song is supposed to be sexy haha there's something about cowboys and The Kentucky Headhunters… well I knew it was right up their alley. I think the country gals know what I'm talking about, they love it too."
Keep updated with Angel Mary & The Tennessee Werewolves by visiting their website and following them on Facebook & Twitter. Don't forget to purchase their self-titled EP on iTunes here.
Listen to two more tracks from the group down below.