This content has been archived. It may no longer be relevant
Singer, rapper, songwriter and Malibu-reppin' Colette Carr has announced a maverick, new delivery method for the upcoming release of her debut album Skitszo. She's an iconoclast. And has a lot of titles after her name, too.
In keeping with the innovative and through-composed spirit of Colette's music and personality (as evidenced in a series of viral videos, mix tapes, features and dynamic multi-media blog), Cherrytree Records will introduce a new way to issue Colette's debut to her loyal and engaged fanbase and beyond. The album's songs will go on sale as fast as they're finished via four digital EP installments to be released in two-month increments.
On July 9, 2013, the full album will be made available and include all four prior EP's plus four additional, new tracks. Colette will make videos for each EP installment. The entire album was available for advance purchase on November 13 at CherrytreeRecords.com.
Skitszo, which features Colette's unique combination of singing and spitting ("spinging"), is a wickedly inventive set of pop, hip-hop, and electro-pop co-written with and produced by The Cataracs, Martin "Cherry Cherry Boom Boom" Kierszenbaum, Frankmusik and RedOne. Colette's unique flow and unexpected lyrics are a wild mix of sassy humor and spitfire personality.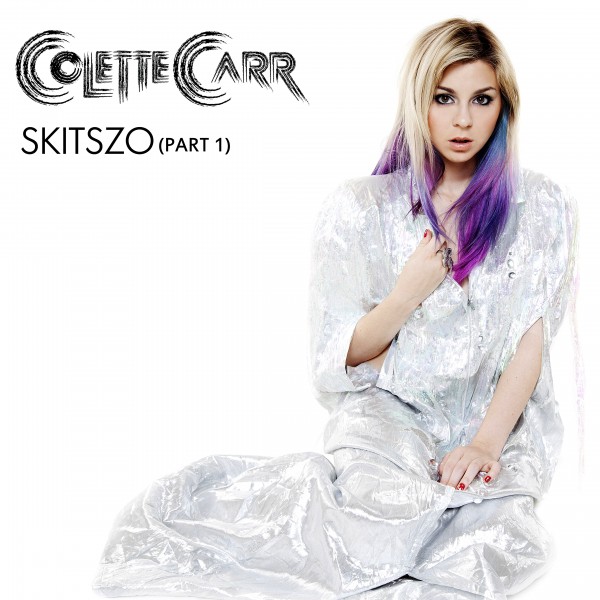 Skitszo Part 1, which includes the tracks "F16," "Nilly," "Killswitch," and a new remix of "Like I Got a Gun" featuring YG." The remaining EP release dates are as follows:
Jan 8, 2013: Skitszo Part 2
March 5, 2013: Skitszo Part 3
May 7, 2013: Skitszo Part 4
July 9, 2013 Skitszo
A music fiend who fell head-over-heels for hip-hop as a teen, Colette got her first big break when she jumped onstage during a concert by The Game at UCLA and began free-styling. The performance caught the attention of hip hop heads and music biz reps in the audience setting off a chain of events that led to Colette releasing several self-produced videos ("Back It Up," "Bitch Like Me") and going no. 1 on MTVU as well as Billboard's "Uncharted" chart. She found herself running with local LA hip hop/electro luminaries LMFAO and Far East Movement and cameo'd in their "Party Rock Anthem" and "Like a G6" videos respectively as well as toured with them on the Cherrytree Pop Alternative Tour.
Colette is calling her hot-out-of-the-oven, installment-delivered debut album Skitszo "because it's musically schizophrenic," she says. "It's also a tribute to my uncle who suffered from schizophrenia, but more than that it's a tribute to the man who showed me what true and pure creativity was before he passed away two years ago. He was so honest and loving- free and trapped at the same time. I am forever fascinated by his beauty." Her uncle's condition inspired Colette's eye-catching video for "Back It Up," which was set in a psychiatric ward and featured Colette in a straight-jacket channeling her uncle's spirit. The clip attracted nearly half a million views on MTV.com and became one of mtvU's most-viewed videos of all time.
Are you into Colette's way of releasing music?
—Amy Sciarretto