This content has been archived. It may no longer be relevant
Contributor Jon Weirman
"I al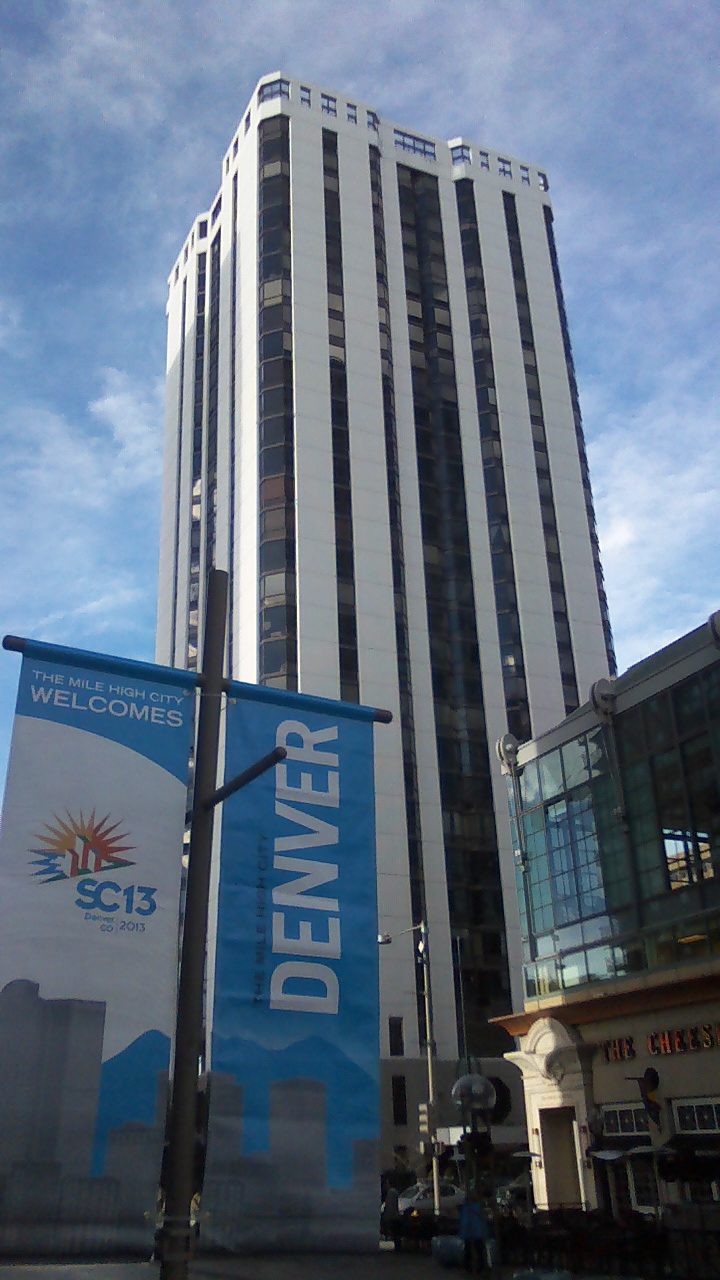 ways hate leaving this place". Leaning back and riding the free 16th Mall shuttle, this is what one travelling businesswoman told me as people rode by on skateboards, bikes, and performed street music. The night before while headed west on 6th avenue with good comrades in tow, I had realized how much I loved returning to it. Her sentiment is becoming more and more popular: the city of Denver impresses everyone that comes here with its amazing vistas, outdoor lifestyle, and current influx of tragically hip residents. One of the best things about this month's HyPursuit destination city is its 300 days of sunshine. Yep, a lot don't know it, but when the cold and snow do come, they don't stay for as long as some perceive.
The 23rd most populous US city, Denver is known as feeling a bit like Portland and Seattle, becoming more akin to LA, with a backdrop of mountains that is always breathtaking.  Being such a large place with so many offerings of fun has been steadily attracting residents for the last 30 years, as more and more come to feel it out.. Having one of the most modern airports in the world with fairly low air fares, an abundance of activities draws people in to this high tech oasis. A new light rail train connects thousands of commuters to downtown, and an award
winning bus system runs at peak times every 15 minutes.
Art, music, and clubbing
While sitting down this week with Andrew Lopez, local musician and tour manager from Denver, he gave me some insight on the Denver music scene, who is on top, and what he loves about it. "Denver's a great city for local music.  The scene is still small enough for new bands to make a big impact, setting it apart from other music meccas like New York or L.A..  Here, you have a chance to stick out a little more because there aren't a million bands over-saturating the scene."  If you are coming to Denver, whether you are looking to see big names or explore some underground sounds, there are a lot of great venues like The Hi-Dive, Marquis, Bluebird, Summit, Larimer Lounge, and Gothic; just to name a few.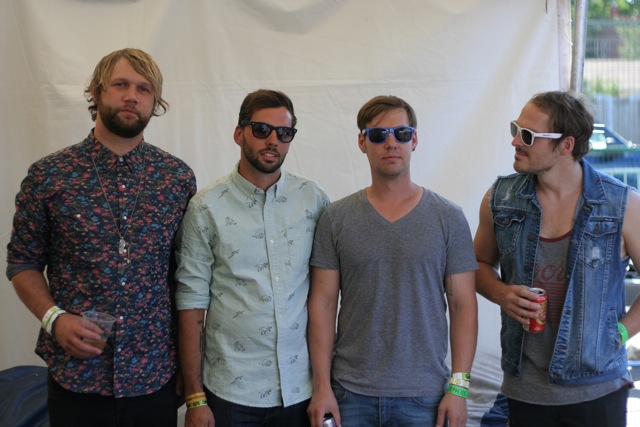 "The bands here are some of the most talented I have seen out on my tours in America, they are all hard working, motivated and know how to rock!   These are the acts you should look out for: Air Dubai (hip-hop/rock), The Epilogues (pictured above, indie/synth/rock), The Photo Atlas (dance/rock), Eldren (experimental/rock), PHONOReason (down-tempo electronic), and Born in the Flood (indie). After a great chat with Andrew about the scene, I explored what the local smorgasboard has to offer for hip hop. As far as this side of the spectrum, BLKHRTS have a unique style inspired by goth and punk, Foodchain and White Fudge are other heavy hitters in this genre, and as in many cities, the list could go on and on for the prime talent that resides and performs here.
Nightclubbing in Denver is one of the best spots in the country. The reason why: The money is invested in immaculate sound systems and décor, but the patrons for the most part are as friendly as they come. Tracks Denver, The Church, Milk, La Rumba, and Beta nightclub are a few of the best places to get your dance on.  Djs like Tina Slave1, Roland, and Talcum X are inspired by goth, trip hop, and all the other good things dance parties are made of. Clubbers love this town, with even early weekdays having something to attend. Sundays at the Church and Wednesdays at Milk are always full of interesting people and are a great starting point for exploring; Tracks Denver is a gay/lesbian friendly joint that features an off the hook women's party and acts like DJ Tanastadi and DJ Chris Cornell.
Mile high Mouthwatering
Where food is concerned, I'll focus on the casual and accessible joints, but the city has everything. For the best Mexican, it's Chubby's, La Loma, Juarez, El Taco De Mexico, Las Delicias, Rosa Linda, Benny's, and Soccoro's. Just a scraping of the iceberg, this list could go on forever, as this is one great destination for tamales or tortas. For the vegan crowd, there are Watercourse and City O City, two jewels of distinction that serve up the best vegan food I have ever tasted. City O City has a great happy hour and is one of those places that perfects every single morsel they dish up. Racine's is a great capitol hill area divinity with standard and delicious city fare, and an old favorite of mine.
Pete's gyro kitchen on Colfax keeps all the patrons coming back with diner style breakfast gyros, and wonderful old school ambience. My Brother's Bar, Root Down, The Sushi Den, Wynkoop Brewing Company, and Rioja are just a few of the other numerous offerings, and Local magazine 5280 truthfully claims that "there is no better time to be dining in Denver". With higher end and upscale offerings as great as any other major metro, you'll find steakhouses, tapas, and even New York style pizza to your delight. As long as you have the time, there are literally so many things to sample here that if your head isn't already spinning from the high altitude, it will be after selecting somewhere with Rocky Mountain flavor to spend an evening exploring.
As far as bars in Denver, there are so many to choose from that you can be absolutely overwhelmed. Ace, the Bar Bar, Govnrs Park (a great happy hour), Charlie Browns, The Hornet, Vine Street Pub, The Falling Rock Tap House, The Irish Snug, The Goosetown Tavern, Stueben's, the jazzy confines of El Chapultepec, Dazzle, Sobo 151 Czech Bar, Sancho's Broken Arrow, Corridor 44, The Cherry Cricket, The Cruise Room, Three Kings Tavern, and the Lion's Lair, just to name a few. There are so many great bars here from upscale on down to dive that it can seem daunting. From techhie types, bike riding hipsters, and suburbanites, you will not have a hard time finding a favorite watering hole in the Mile High City. This is a drinking town, perhaps the wettest city in America. And yes, we know that's a lofty statement.
All the other good stuff
The neighborhoods of Baker, Capitol Hill, The Highlands, and Washington Park area have tons of character. Poet's Row has age old apartment buildings with ghosts of artists that have flair, and is immediately south of downtown. This is literally just the beginning of the city as the suburbs reach out for miles in each direction, and the part that many of the young professionals keep coming back to, no matter the price. Even though people can be distant in their busiest moments, a lot of these neighborhoods are full of dwellers that have lived here for years, and consider enjoying it with the more and the merrier. Miles of bike trails sprawl in all directions, and the development of the light rail system connects people quicker than ever from the south and west ends to downtown, not worrying about parking or hassle.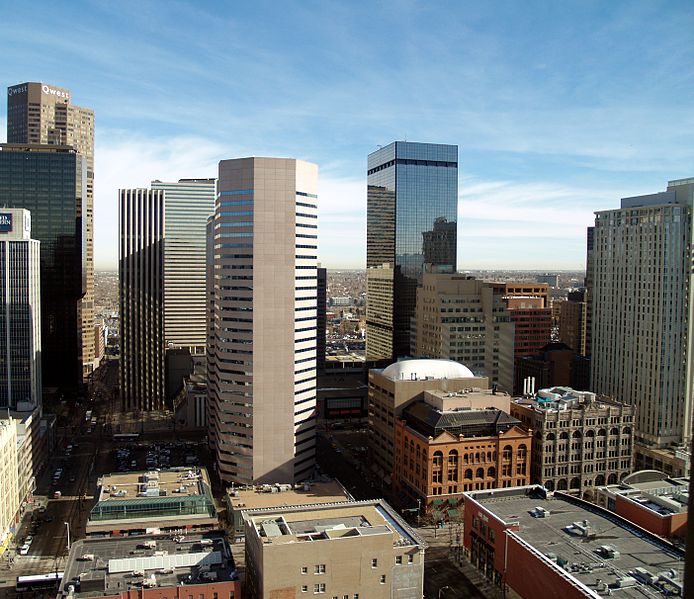 Some of the best skate parks in the world are here, and among the highest numbers of parks per capita. Constructed by the best builders in the world, they keep skaters busy and are the envy of many other cities nationwide. Local record store Twist and Shout is the king of vinyl and discs in the area, and gives away tickets to many shows via their social media, keeping local connoisseurs engaged and excited. The Westword is the free alternative weekly paper here, with well crafted "Best of Denver" lists and commentary on the pulse of the city. If you haven't been here before, or are planning on returning, this could very well be the time. That mountain silhouetted sunset I saw with my friends off of Sixth Avenue could be all yours for the viewing as well; here in the unquestionable King of the West.