This content has been archived. It may no longer be relevant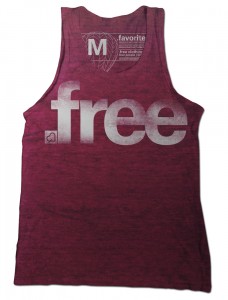 Free Clothing Co. started as a pursuit of a passion. Available market niche and a common interest brought co-partners, Tim Trad and Joel Beebe, into a pursuit of a company founded on fashion, but driven towards lifestyle. The seed was planted while Tim and Joel where in high school. Both worked in the fashion retail industry and were constantly finding themselves wishing for more out of what was in stores. They found great worth in the discarded, forgotten and ill-conceived shirts they would find at local consignment shops. Read more.
This classic tank is just one of Free Clothing's concepts of vintage, the brand new version. Also available in grey.