This content has been archived. It may no longer be relevant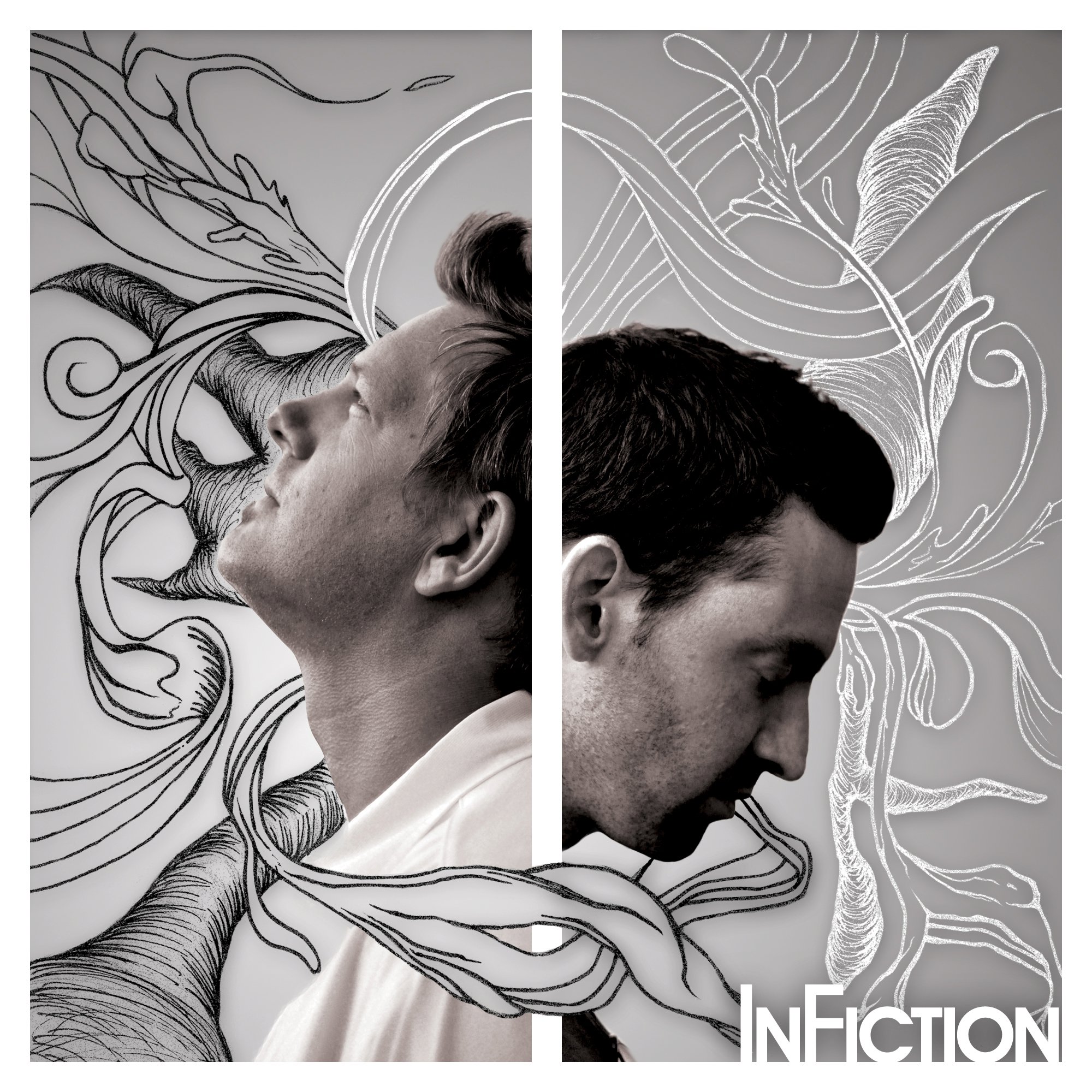 InFiction is the latest release from the Academy of Fists label.
The electronic dance music duo out of Los Angeles is a collaborative effort between Doran Oppenheimer and Dan Asma originally from Chicago, Illinois and Johannesburg, South Africa. The two producers have over 10 years of experience as theatrical editors and have cut and produced music for countless flicks which consist of Black Swan, The Mist, Halloween, The Last Exorcist, Superman Returns, and Disturbia and more.
For the last two years the two have been experimenting in the dance genre by incorporating techniques used in theatrics coupled with tight beats in hopes of creating a unique sound not found anywhere else. Their latest EP When I'm With You gives us a glimpse of what the promising duo has in store for us in the future.
When I'm With You consists of four original mixes beginning with the Aoenne assisted title track, "When I'm With You". The track begins with a trance-like beat, which slowly incorporates godly synths and beautiful vocals from Aoenne. The duo's experience in the theatrics is evident as each sound is methodically positioned to compliment the vocals laid down by the entrancing Aeonne.
Up next we have "Mocean," where Dan and Doran showcase their versatility in the game of electronic dance music. The track incorporates heavier bass lines and drops that are  essential in house music. The track takes you on a calming journey before culminating into a groovy dance track.
"Welcome Remaster" is the catchiest offering from the EP and closely resembles the good-felt music we are accustomed to hearing from popular producer/DJ Avicii. Their experience in the theatrics is once again highlighted in the jungle-like melody which also reminds us that half of the group has roots in South Africa.
Lastly, "Come Closer" is the perfect culmination for the project and has the potential to put the electronic duo on the map. With a catchy beat and enthralling vocals from Meghan Lehman the tune takes us on an uplifting adventure.
The electronic dance music duo successfully debut their experimental and signature sound in the form of this creative 4-track EP. You can also visit their Soundcloud page to listen to more exciting remixes and tunes. Stay informed with their latest offering by liking them on Facebook and Twitter.