This content has been archived. It may no longer be relevant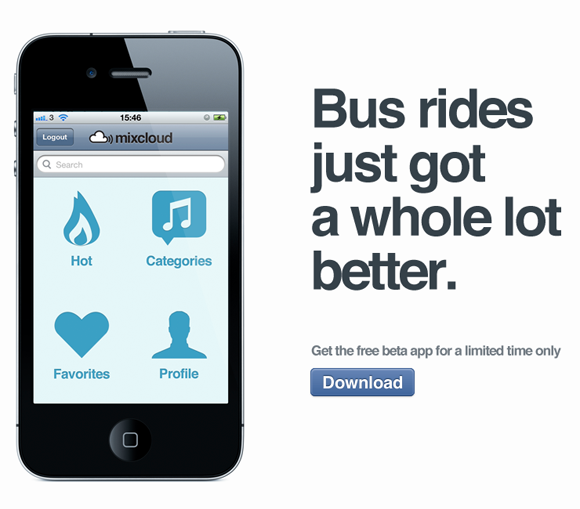 The Mixcloud iPhone app brings the world's best DJs, Podcasters and radio shows direct to your pocket. On the Mixcloud app you'll be able to listen to the likes of Moby, DJ Premier, John Digweed, Red Bull Music Academy Radio, Carl Cox, Laid Back Radio, Tru Thoughts, DJ Vadim and many more of the world's best curators, so you don't'have to spend hours downloading before you go. Added to all this, for a limited time only, the Mixcloud beta app is absolutely free. So what are you waiting for – get listening!
About Mixcloud:
For over 100 years  radio has brought news and entertainment to billions of listeners around the world. From superstar DJs to the world's leading thinkers, there is so much great audio out there, but it has often been difficult to find or access.
At Mixcloud we have one simple idea: to bring together the world of radio so that you can find what you want, and listen to it when you want. Whether you're into music, education, documentaries, comedy or other areas – find the trusted experts and enthusiasts on Mixcloud.