This content has been archived. It may no longer be relevant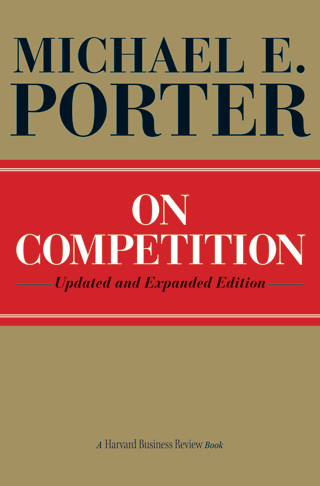 A potential must-read for business professionals and entrepreneurs, On Competition gives us an insight on how competition works and ways to analyze it.
About the book: Presented as a collective whole, here are a dozen articles that address the important issues of modern competition, from its relationship with environmental regulation to the counterintuitive role of geography in the global economy.
For the past two decades, Michael Porter's work has towered over the field of competitive strategy. On Competition, Updated Edition brings together more than a dozen of Porter's landmark articles from the Harvard Business Review. Five are new to this edition, including the 2008 update to his classic "The Five Competitive Forces That Shape Strategy," as well as new work on health care, philanthropy, corporate social responsibility, and CEO leadership.
This collection captures Porter's unique ability to bridge theory and practice. Each of the articles has not only shaped thinking, but also redefined the work of practitioners in its respective field. In an insightful new introduction, Porter relates each article to the whole of his thinking about competition and value creation, and traces how that thinking has deepened over time.