This content has been archived. It may no longer be relevant
Contributor Jon Weirman
Some things are as sweet as the fresh rain on the plains.  Well, there wasn't much rain last year here, but that's beside the point.  The city of Omaha, Nebraska has been really climbing high in the music scene lately.  Everyone knows that The Faint and Bright Eyes hailed from here, and now there is even more happening.  Back in the 1990's Sideshow, Mercy Rule, Frontier Trust and many others formed something special here, a Midwest sound.  Mercy rule had a national write up or two, toured around, and are still going strong as the hubby wife combo Domestica. Sideshow just had an under the radar reunion show, since leader Bernie is now stationed in San Francisco. The job market is fairing a bit better here, and although still weathered, people come out and see stuff.  Period.
When the Waiting Room Lounge renovated and re opened in Benson, a sleepy district with a lot of character in Omaha, big things started happening right away.  They have hosted legends like Dick Dale, the Hold Steady, Lucero, and the joint holds about 400 people.  The sound here is really fantastic and this is one of those places where people come out of the neighborhood and walk in, without knowing who's playing being their only governing factor.  This place is packed on weekends.  And the drinking culture here is… well.. A little drunk.  Named as the most hungover city this year, it's a badge that if the city officials don't like, well have to dust off and try to earn next year.  The football crowds are usually down the road in Lincoln, but a lot of partying happens here as well.  As in, just get a taxi because you're going to be partying very hard. The Slowdown is a gigantic and immaculately built venue in downtown Omaha, and has hosted acts like Dinosaur jr, Built to Spill, and Pinback.  This incredible facility was opened in 2007, has boardgames to play in the front, and is always heavily attended.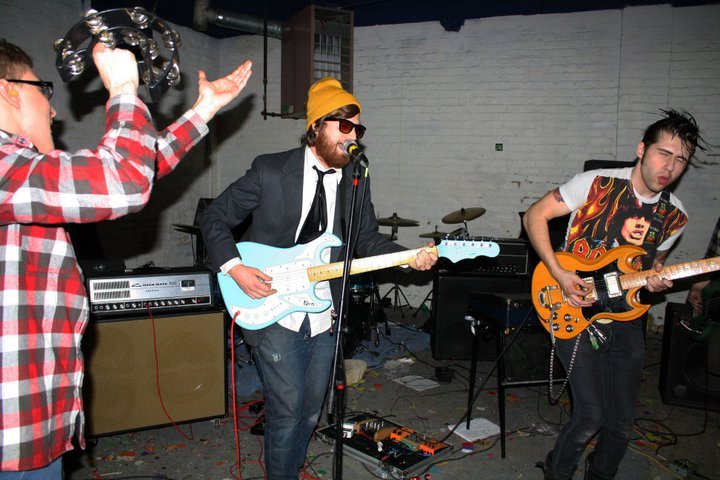 Local cultivators of Hear Nebraska Andrew and Angie Norman founded this non profit that reports on the pulse of this vibrant arts state.   They are two of those people that plunge headfirst into something and work it harder than Midwestern farm prairie chores of years past.  Back in the 1990's, the Ranch Bowl in Omaha was the venue, heading such acts as the Red Hot Chili Peppers and Jane's Addiction.  Fugazi would come through here and bring their breed of straight edged goodness to some awesome five dollar shows.  Down the road in Lincoln, bands like Her Flyaway Manner were polishing up on their dirty style of math rock, and catching many a national ear.  The cog factory had some legendary punk shows and so did Duffy's tavern, who hosted nirvana years ago.
Speaking of down the road, things are far from calm.  The Box awesome was a venue "under the bridge" of 9th street in Lincoln that really changed the pulse of the college town for good.  They let people (myself included) take weekend nights and mold like clay, book other bands, and brought a new level of organization to the scene.  They were DIY friendly yet incredibly organized and well promoted, and a hotspot was created.  When threatened out of their existence, they roared back by taking over a large movie theatre right on the main strip and called it The Bourbon.  This place is acoustically insane and a big Lincoln night time destination.  The Bourbon hosts huge acts like Public Enemy and DJs, with a front room that still rocks on weeknights and some weekends.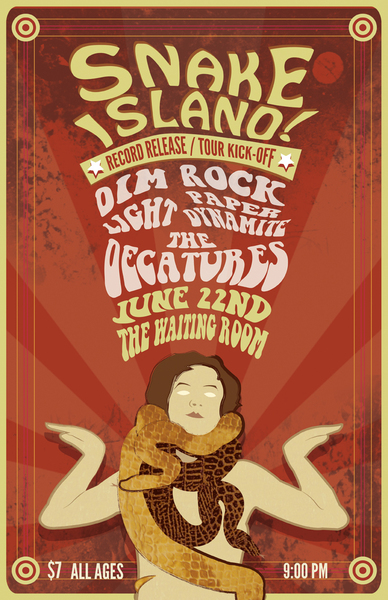 Across the street at Duffy's, the booking agent Jeremy Wardlaw prides himself on an alliance, rather than a competition, with the other venues.  Yearly festivals like Lincoln Exposed have all the venues rocking at once with a pre purchased pass, and is a big success.  The Zoo bar, legendary church of the blues in Lincoln, graced by many like Magic Slim, is part of this alliance of venues and is changing their lineup a little, hosting some punk and different genres, and has been a big part in this morphing into a huge music beehive.  Local artist Heather Sticka faced some adversity and challenge yet launched her "Dirty Haiku" project, romping through friends' houses with a camera and taking pictures of poems on naked bodies.  Her showings have been a real moment of pride for her and another unique cog in Nebraska's art wheel.
The Nebraska music scene is big and getting better by the year.  The Bourbon has upcoming events like Criteria and Ladyfinger, The Waka Winter Classic, The Killigans from Lincoln have been playing their own breed of Irish sounding punk and have a CD release show coming up at the Sydney in Omaha, Knickerbocker's in Lincoln opened up an ale house next door called Mccourt's and continues to be a hot spot on weekends.  Snake Island! is an Omaha band that could very well be the local favorite, with a loud brand of garage rock and roll for fans of fuzz.  They will be taking the stage at the Waiting room soon where they have become favorites.  Little Brazil has long captivated the area with their breed of rock and were there for the reopening of the waiting room a few years back.  O'leavers pub and Shamrock's are also hosting tons of live music in Omaha, and some other great bands in the two city area are Ideal Cleaners, UUVVWWZ, Bowlzen beer Band, Strawberry Burns, Dirty Talker, The Renfields, and so many more.  If you're travelling east or west on I-80, there are a lot more reasons to stop here now than ever.  Lincoln and Omaha intend to continue to be thriving, similar to cities like Austin.  And with Denver just 8 hours to the west, could be your perfect next stop if you are in a band.  That sound you hear is the road calling you, so… heed the call and give us a visit.