This content has been archived. It may no longer be relevant
Contributor Jon Weirman
When Groupon was launched, it gave consumers a chance to peek inside a restaurant or business at half the price, low obligation, and on their own terms. A large slice of the music industry and Hip Hop in specific was begging for this type of marketing and delivery, and many people were taking notice that listeners loved playlists, and they loved the ability to buy something that they really wanted to play over and over for a dollar or less. Due to the way that work and life culture has people toiling away these days, there are connoisseurs out there who truly love hip hop and great new beats but simply do not have the time to filter through the candy coated garbage on the radio.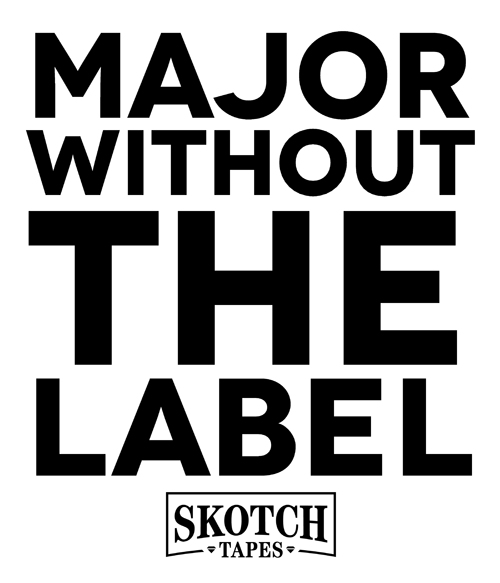 Actually, even on the web there is a lot of garbage, and some MC's out there that will just flaunt a little and talk about a bit of money and status and just let it go, like the microphone dropping to the floor in a freestyle duel. These days listeners are hungry for the talk of coming up with the connection of the audience, and respective dues paid, hustling the clubs and making people dance, not just flashing your right hand security to take over without some true art, emulating the slow spinning of a pottery wheel. There's nothing like having all your feelers out with a bunch of demos and basement parties and wanting at the core to get some loyal fans and have an apartment and eat a meal or two. With Facebook apps, email, Android and iPhone apps, Skotch Tapes launched a business that delivers downloadable media and gives the artist half, straight up, no questions asked.
The cost is 79 cents per song, and the garbage has been picked through to give the user something of value that they choose whether or not they download. One must understand that while they are slaving away in the cubicle or construction site, it's not a small feat to have your choice music provider filter through the auto tuned travesties of our culture to make sure it's something a bit hard. Hard doesn't always mean gabbin' out to play and just raise their hands, but a connection that gets the listeners thinking about the scratch of a needle and struggling while battling adversity on all fronts. It's a tough market out there now, and so many have retreated to the underground to find anything even worth a listen. Forcing tracks on consumers DOES NOT work, but if you're a hip hop artist, having your track emailed to people choosing whether or not to make a 79 cent download can make an enormous difference. There are two kinds of marketing: Passive, and active. Active Marketing is having someone do an email blast to their huge downline list while even if you are still scrambling like mad to come up to sea level, you can focus on making your demos better.
While everyone still scrambles, the stories that the populace is hungry for are those battling their peers, the cops, the establishment, and their inner selves. From Oakland, Encinitas, to Tampa, Charlotte, and Knoxville, violence has taken over. As we propel the planet into an age where we really need to truly change who is owning everyone and everything, anthems of those oppressed along the way and those just feeling good for a minute are going to need to be distributed in high octane doses. If you are an artist, you can submit your material and inquiries to the web propelled form at www.skotchtapes.com. If you are a listener, just sign up and wait; Skotch Tapes is set to launch April 1st. And as anything fine in life, while you are waiting, you may as well have some aged scotch. Nothing fancy ever rushes.
Full interview coming soon! For more information on Skotch Tapes visit Major without The Label.