This content has been archived. It may no longer be relevant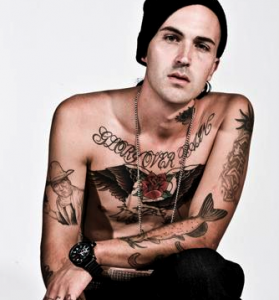 We've had our ears to the street lately and here's what we're listening to.
Even though he's been around awhile Yelawolf's presence (in the music industry) adds a bit of revitalization, relieving most of us from the ridiculous nonsense that's infiltrated the hip hop scene. His lyrical flow proves his profound ability to rock the mic, and the crowd. His latest single, "Let's Roll" featuring Kid Rock opens the doors revealing his musical creativity atop Eminem's production. We're rolling the dice on this one and willing to bet that this guy's going places. Yelawolf's full length studio album "Radioactive" debuted November 21st and is rumored to sell over 50,000 copies its first week.