This content has been archived. It may no longer be relevant
Contributor Jon Weirman
On a snowy Valentine's Day, I called out to Providence to ask some questions of Young Kaii, an artist who has been making waves there.  The new album "This Is Love", was released December 12.  We chatted about stage fright, influences, the songwriting process, and more.  I lived in Rhode Island myself for a year and remembered it vividly; the cultural influences are rich, and eclectically all over the place. In many ways as an artist, there could be no better place to be from; a renaissance city where you can't get anywhere if you don't pay dues and have thick skin.  The ocean there is not always glamorous and perfects; it's a rickety reminder of old ghosts and history, a perfect place to influence lyrics and creations.
-I think with artists people really love to hear about early influences.  At age 14, what was your first lyric written about?-  the first record that made me want to write was Missy Elliot featuring Ludacris: "Gossip folk" and I was messing with an old Yamaha keyboard.  I probably could have been a great producer, that song came on and I thought "I could do that too"… and I started rapping to the samples I had on the Yamaha keyboard, and thought it was fun and kept doing it.  I'm going to be honest with you, my first lyrics were explicit and back in the day, we had Li'l kim, that was known as "The bad bitch".  And I started off writing about someone who desired me. That's what those first lyrics were about.  When Notorious BIG's single "Mo money more problems" came out, that was my song… you know I would just light up and dance, it was the first record I ever heard when I fell in love with hip hop.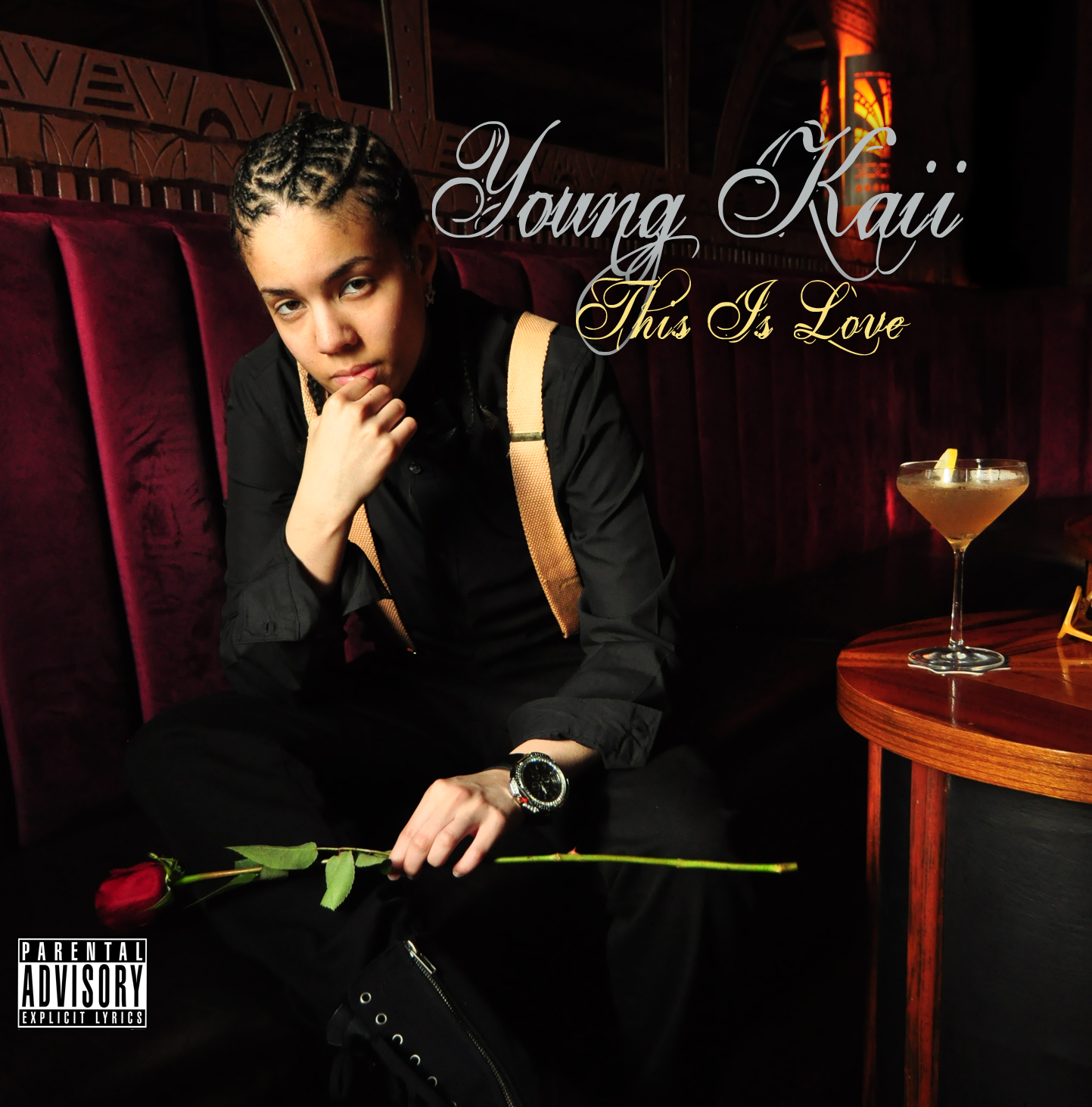 -so the album produced by D luz and Dice Da Genius, how did you hook up with them and how did they influence the sound of the album? I heard of D'Luz through one of my cousins who goes by the name of "young money" who is one of my music mentors. Young money is always around celebrities.  Young money introduced D'luz to me and we began to network soon after.  He's a pretty cool guy, I just hit him up and said, "Do you have some great beats?" and he flowed me some; that's pretty much how I ended up having some of the beats from him on my album.  We have never met, but he sends the beats online and then I pick what I really like.  I really switched towards r&B when I felt like expressing things I was going through at the time and was a good reflection of that.
-I lived in Providence for a year.  It's quite a mix of working class, Ivy League rich kids and hard lifers.  Would you rather play a club or a rowdy basement or backyard party?   I like the idea of performing in a basement because I can be more intimate with the audience.  As an artist you really want the people to listen, understand; and grasp what you are saying.
-What did it really take to get people to start coming to performances? Did you have to do a lot of grass roots promotion and flyer handing out, or as soon as you performed half a dozen times did everyone just start bringing their friends?  Well, the internet was really helpful, when I was creating a buzz in Providence was around the time Myspace was really hot, and I was getting a lot of features there.  It wasn't just me; I really had this entourage, this group, so I had all these different artists.  One in particular, from California, his whole craft, his whole delivery, really brought out a lot of attention.  The internet absolutely was where everyone first became interested and all I had to do was just say the word and people would come out and show love.  And lately, I would say a lot of my positive publicity came from Reverbnation.  The best thing about Reverbnation was the press kit; it's good for guiding you into what you ultimately need as an artist.
-have you ever dealt with stage fright or did it come naturally? My hands shook playing guitar for about 4 shows and then I was ok.  Oh man, you ask some good questions.  You know, I always get stage fright just right before I go on stage, and once I go on stage, I'm a completely different person.  One great thing to do is if that happens to you, you can just try your hardest not to look into the crowd; most of my shows when I get spotlights it helps.
Those stage lights are hotter than people realize, aren't they.  That was my first reaction when I started playing on stage; sweat.  Yes. But it helps me reflect on the lyrics and not always on the audience for sure.
Has everyone's squabbles died down where some want to make peace? Is the scene getting better, or staying the same?  I think it's getting better, you know the hip hop scene has changed a lot.  It's more about collaboration now, and less about rivalry.  Back when there was a huge East/West coast thing, with Tupac, and Biggie, a lot of that was very evident in lyrics.  I mean there are still "groups", as an East coast thing, but it's not like it used to be.  I would have to say it's gotten better.  I think that things really started getting better around 2005.
 -when you start writing a song do you just scrawl on paper, a laptop, or do you stand with a microphone and just start stabbing at it with odd phrases that don't work at first? – yes, I know exactly what you mean.  I walk around. I walk around, a bit hyper, and do random stuff.  I wish it was usually outside, but it turns out being inside the house these days. If I'm really just not done with a cut, or a record, I just freestyle the rest of it, getting the feel and making sure I think that it's right for the way I want it to sound.
-what was the highest point of the last two years, the point where things came together and you knew your journey was worth it?  When I started doing gigs, to be honest; you know when I started going to these places I had never been to.. and meeting all these wonderful people.  My favorite place right now is Savannah, Georgia. Man, it's beautiful, everybody is just so nice down there, I so, truly loved Savannah.
I have been there, and through Athens, too.  It felt hospitable to you, didn't it.  I just loved it; I had such an excellent, wonderful time down there with those people. Extremely good people.  One of my favorite things was riding the trolley in Savannah and I'm a dog lover, so I loved how many people owned dogs down there.
– I remember the Dominican influence in Providence and also really remember Portuguese sweet bread bakery somewhere by Federal Hill.  It's truly some unworldly good tasting stuff. What's your favorite place to hit up for food in Rhode Island? Well, one of the main streets is Broad Street, for food.  Lots of wonderful Dominican business owners off that street, and one of my favorites would have to be a Spanish restaurant off there.  There's an amazing dish of white rice, meat, beans, and a fresh salad.  Tons of culture.
On your mp3, laptop, or playing device, what is heavily being played right now, by you, your top picks?  Selena, the wonderful Latin legend; and the Canadian artist Drake.  Another favorite of mine is the reggeatton duo Wisin y Yandel.  When you talked about yourself to me  as we pause for a minute and you playing guitar; I really would love to do something like that too, whether its heavy or just collaboration, with a guitar player drums, all that.  I have always wanted to do that. It really interests me.
 -in everything you have accomplished and will plan to do in the future, who has been your biggest inspiration, someone personal, or even a legend you have never met?  My biggest inspiration outside of the music world is my mother. I mean she's a single mother and a pro at just holding it all down and so I would have to pick her as a strong, strong woman figure in my life.  As far as my musical influence, a biggest inspiration I would have to say Lil' Wayne, because he's the hottest rapper of our generation. He's only a few years older than me so I can really relate to his style.