Marcus Click Shares New Single "Together We Stand"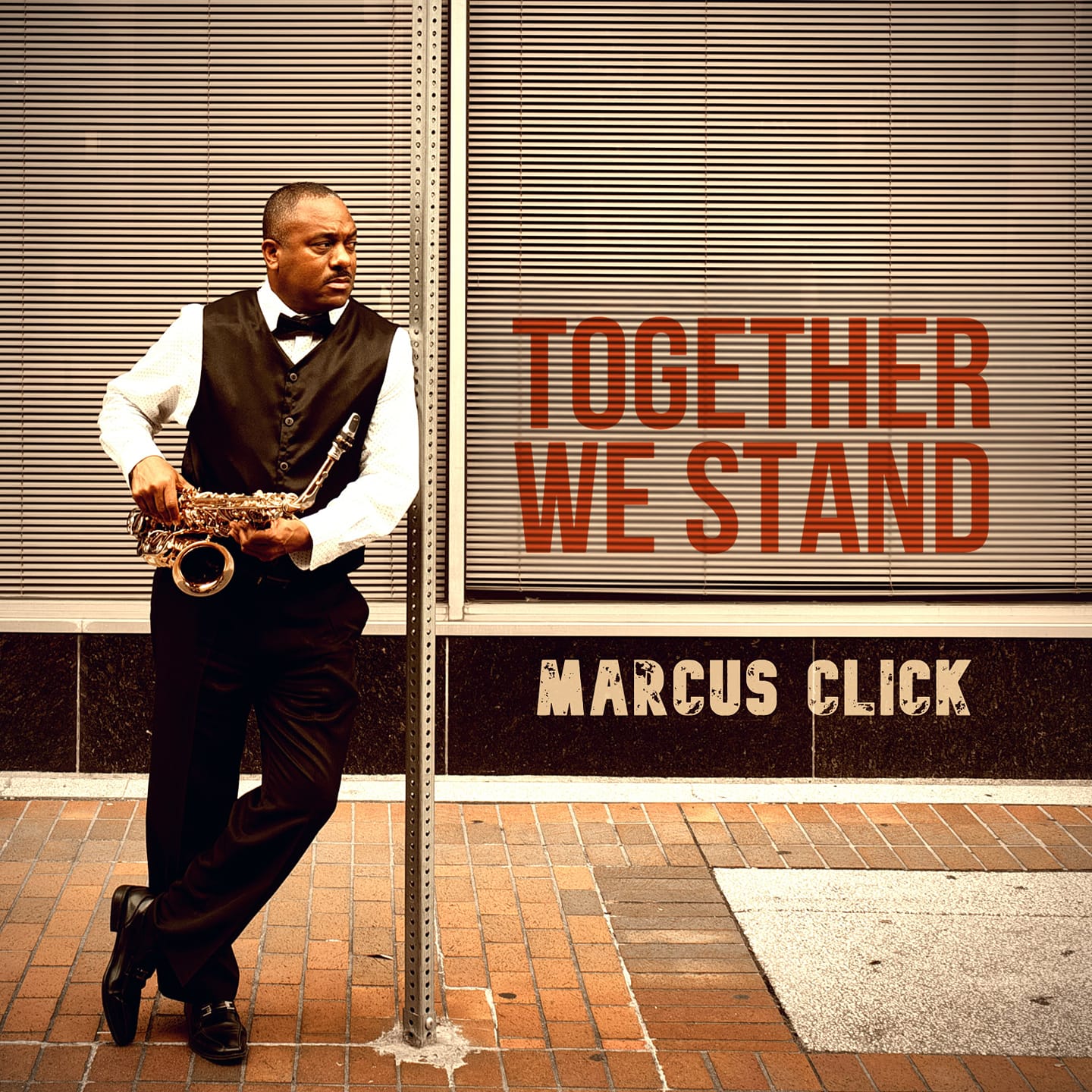 In our latest interview series we visit with renowned Jazz musician Marcus Click who recently debuted his new single "Together We Stand." Check out the interview below to see who and what inspired his music career and how his he's truly making a difference.

1. Hi Marcus, thanks for visiting with us! Tell us the moment you fell in love with Jazz music. Who were some of your musical influences during that time?

I was always listening to music as a child because my mom used to play music in the house all the time. Then one day, I was watching the Miss America Pageant where a contestant was playing the alto saxophone and I knew that's the instrument I wanted to play in the elementary school band. I also remember hearing Grover Washington, Jr. play on other occasions.

So, I played alto sax through middle school and that was it…So, I thought. I actually fell in love with jazz after I joined the U.S. Navy and was stationed in Yokosuka, Japan from 1987-1990. An older shipmate by the name of Lamar Dixon, took me under his wing during a time we were both put on medical hold after I had sustained a foot injury and he turned me on to smooth jazz. The rest is history…. I loved it. I remember being introduced to David Sanborn, Najee, Gerald Albright, Spyro Gyra, The Yellowjackets, and so many more.

Once my time was up to leave Japan and was stationed back in Pensacola, Florida, I immediately asked my twin brother, Marc, to bring back my old alto sax from grade school that my mom still had at home. So, this is how I got started and fell in love with Jazz.
2. You recently debuted your new single, "Together We Stand" – Can you tell us a bit about the inspiration behind the song?

The inspiration of "Together We Stand" basically was not something I was interested in pursuing. Let me explain…I reached out to William Green, long-time jazz artist (based in Atlanta, GA), because we had recently completed another song, but it's more of a ballad. So, I told William that I wanted an upbeat song this time. So, he sent me the concept and I wasn't feeling it initially. He asked me to check it out and so I did. I begin playing around with the layout and flow on my saxophone. At that point, I felt like we had something to build on. I told William, let's do it.

Once I started recording and was about complete, I reached out to another producer / musician, Ben Parris, based in New York. He became interested in adding his flavor to the song as well. We finished the song and I forwarded a copy back to William and he was so excited and proud of the outcome. Then, we wanted to name this upbeat tempo song and due to all that was happening in our country, William said, "I believe Together We Stand would be the perfect title for this track." I agreed and it was sealed with that name.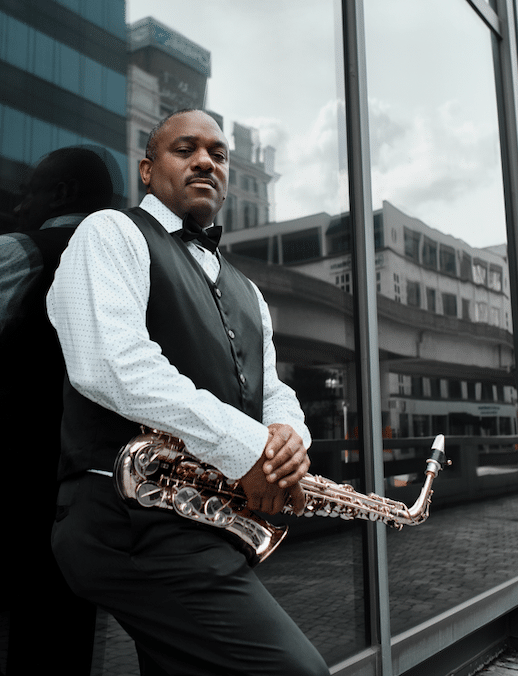 3. Due to COVID, many musicians and artists have not been able to perform live. What do you miss most about hitting the stage and performing live?

I miss being around the people, which makes music come alive so much more. More expressions are created and the interaction is so key when you're trying to gain exposure, build a following, promote new music and most of all, enjoy what I love to do. It's just as much as an outlet for the musicians as it is for the fans or people who are attending the shows.

4. Your 2018 hit single, "Brand New Day" debuted at #1 with the most spins during its 1st week in rotation on Billboard Smooth Jazz radio stations across the US, do you have the same expectations for "Together We Stand"?

Yes, my expectations are higher because I always want to get better and deliver quality music. Together We Stand is more relevant with a purpose. Since it's release on November 16th, it has been doing great! It has produced results in multiple categories across many smooth jazz radio charting platforms thus far, which include: Billboard, SmoothJazz.com, RadioWave and Smooth Jazz Network to name a few.

5. What role has music, specifically Jazz music played in your life?

It was once a hobby, which turned into a therapy tool at times and now is a source of income for me and my family.

6. What's in store for 2021 – Any exciting projects in the works?!

I am currently finishing up the "Brand New Day" titled album (CD) for release early 2021, which you'll hear my singles, Together We Stand and Brand New Day. The release date is TBD. Stay connected by following me on social media.

7. Let us know where to grab your music and connect with you online.

My music can be purchased and streamed on all the major internet platforms, plus those not listed. One can also visit my website to access these links at www.marcusclick.com
Music also available at: