5 Alcohol Free Drinks Right in Time for Summer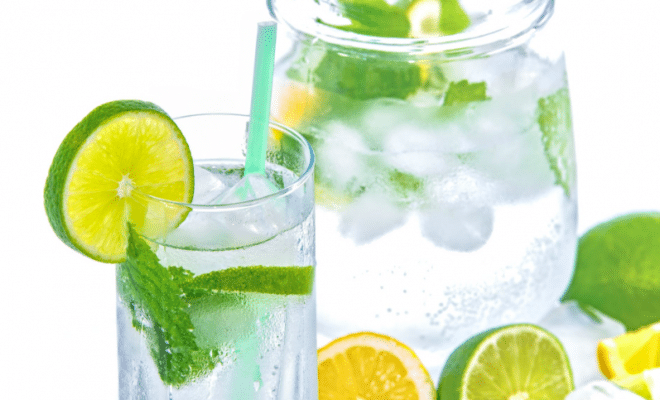 Summer is almost here, and you might already be planning parties and activities with your friends and family. If you or someone close to you is trying to drink less right now, this is something you can incorporate into your summer fun. People don't realise it, but many of the very best and most appropriate summer drinks don't have any alcohol in them at all. With that in mind, here are 5 alcohol free drinks right in time for summer.
1. Sparkling Pear Punch
There's no reason why you can't get creative with sparkling pear punch. It's one of those things that's hard to get wrong. But one thing that definitely is recommended is the use of slices pear in the punch itself. It adds something more to the drink, making it perfect for big gatherings when you need to cater to lots of people with one big bowl of punch everyone can enjoy.
2. Raspberry Frost Soda
There's nothing more than ginger ale, raspberry sherbet and cranberry juice in this drink. But don't let that fool you because when those elements combine, they create a taste sensation worthy of any summer party. There's nothing particular complicated to it, so you have no reason not to at least give this non-alcoholic drink a try later in the summer.
3. Watermelon Lemonade
Perhaps the most interesting aspect of watermelon lemonade is how you serve it. If you want to go all out, you should hollow out some watermelons and use these as containers for your drinks. For the drink itself, all you need to do is blend watermelon chunks and combine with water, lemon juice, sugar and ice. It's so simple, yet it tastes so, so good, so give it a try this summer.
4. Mint Lime Iced Tea
Ice tea can be one of the most refreshing things to drink during the summer, especially when you've made it fresh yourself. But why not take things further this summer by putting a new twist on this old, refreshing summer favourite? Mint lime iced tea is even more refreshing; it's the perfect cold drink for the hottest of summer days. You'll be surprised by just how tasty it is too.
5. Alcohol-Free Sangria
Sangria is a very popular drink to have during the summer months, but you don't necessarily have to drink the alcohol-packed version. It's so simple and straightforward to create your own alcohol-free sangria. It really all comes down to replacing the usual wine with fruit juices that give it new flavour. The results are very impressive, so it's definitely one to add to your list this summer. It'll be a hit with all your friends at your summer parties.
As you can see, there are plenty of great drinks out there that don't require you to pour in lots of alcohol. If you want to have a good time this summer and drink perfect summer drinks without putting your body through all that alcohol, these 5 ideas will definitely be worth trying out for yourself.