5 Must-Read Books on Mindfulness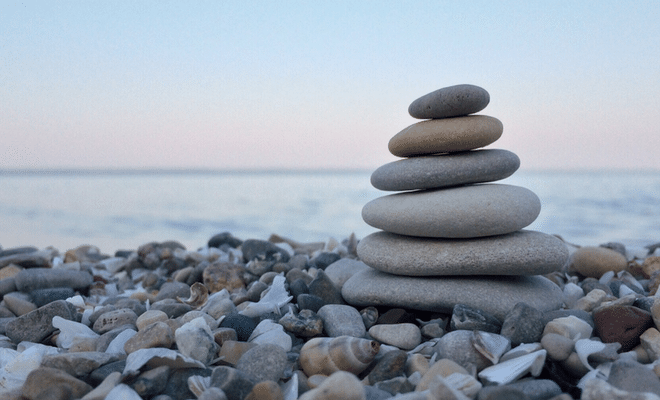 Do you want to lower your stress levels by gaining focus and achieving serenity? By practicing mindfulness and meditation, you can still your mind despite the stress and chaos that is raging all around you.
We've listed 5 books to help you find your inner calm.
Mindfulness for Beginners: Reclaiming the Present Moment and Your Life by Jon Kabat-Zinn
Mindfulness for Beginners invites you to transform your relationship to the way you think, feel, love, work, and play thus awakening yourself to who you truly are.
You can use this book in three unique ways:
as a collection of reflections and practices to be opened and explored at random
as an illuminating and engaging start-to-finish read
as an unfolding "lesson-a-day" primer on mindfulness practice
The Daily Stoic: 366 Meditations for Clarity, Effectiveness, and Serenity by Ryan Holiday
Perception, Action, Will
The Daily Stoic is a guide that features twelve principles for overcoming obstacles and achieving greater satisfaction. It is presented in a page-per-day format, intended to open up its readers to a new daily ritual that will bring balanced action, insight, effectiveness, and serenity.
The Book of Joy: Lasting Happiness in a Changing World by the Dalai Lama and Desmond Tutu
What happens when you bring together two spiritual giants for a week to share intimate stories of their long lives that have seen years of exile and oppression? An instant New York Times bestseller.
The Book of Joy offers us a precious opportunity to experience their astonishing and remarkable week together. They share stories of wisdom and science and their daily Joy Practices that anchor their own emotional and spiritual lives.
In this book, the Dalai Lama and Desmond Tutu explore the Nature of True Joy and confront each of the Obstacles of Joy—fear, stress, anger, grief, illness, and death. They offer us the foundation for lasting happiness, the Eight Pillars of Joy.
Mindfulness: A Practical Guide to Finding Peace in a Frantic World by Mark Williams and Danny Penman
Do you want to break the cycle of stress, anxiety, exhaustion, and unhappiness?
This book is based on mindfulness-based cognitive therapy (MBCT) and has become a word-of-mouth bestseller and global phenomenon. Learn how to incorporate the simple yet powerful practices revealed in this book into your daily life and meet the worst that life throws at you with courage.
The Joy of Living: Unlocking the Secret and Science of Happiness by Yongey Mingyur Rinpoche
Yongey Mingyur Rinpoche is a world-renowned Buddhist teacher and the "happiest man in the world." Through his book, he invites us to join him in unlocking the secrets to finding joy and contentment in our daily lives. He provides basic meditation practices to help us discover the paths through our problems by transforming obstacles into opportunities and recognizing the unlimited potential of our own minds.
Have you read a particularly inspiring book on mindfulness lately? We'd love to hear about it.