Curling Up When the Crisp Nights Hit: Best Reads For Fall 2016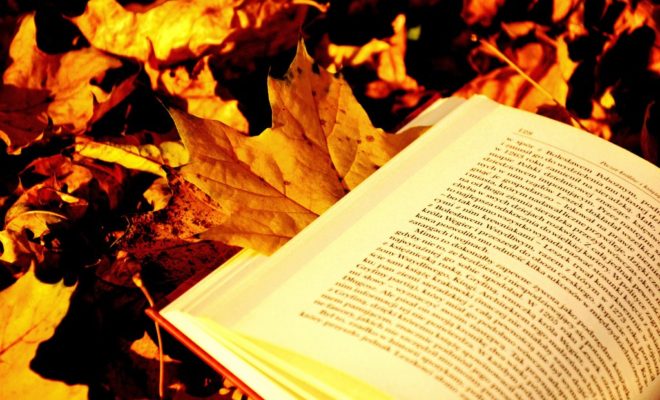 There are many good reasons to love books in the fall: It's a healthier night time activity then television, and it will begin to get darker sooner. Grabbing a book with a good plot can pull you in so fast, that it will suddenly be way past your bedtime, and you'll once again be pleasantly drowsy! While the leaves begin to stack up in the yard and school activities are seemingly plaguing your family back to back, escaping for a little bit with an addictive read will be the best escape ever. If you happen to be flying through airports during the "dreadfully busy" days of the holiday season, having one of these books with you will undoubtedly make the journey that much easier to bear.
Born To Run, By Bruce Springsteen: The boss was so excited to play the Super Bowl during 2009 that he then devoted the next 7 years to writing the story of his life. Here he mulls over topics like growing up Catholic in New Jersey, and how excited he was to see Elvis perform on TV years ago. It doesn't matter if you are hardly a fan, or hardly even know of him being from a younger generation: this poignant tale speaks of the amazing drive to become a musician, and rise to the top. His wide appeal to all walks of life made him a true symbol of everything American, and here he describes his road to stardom.

The Mothers, by Britt Bennett: Hailed by many as being as turning-point, hot-blooded, and accessibly wonderful as "The Color Purple", it is set in a black community in Southern California. A senior in high school who has recently lost her mother to suicide, and she becomes involved with the town pastor's son. A pregnancy ensues, and the secrets and lies begin to move hot and heavily. An ode to the choices in life that change one completely, strong bonds that can suddenly be ripped apart, and living in servitude to harsh decisions are all present in this work. What is definitely a heavy story will be enjoyed greatly by many who have love for tales that dig deep into topics such as desire, deception, and organized religion.  
Writing to Save a Life: The Lewis Till File, by John Edgar Wideman: This is the gruesome by very timely and necessary tale of Civil Rights martyr Emmett Till. During 1955, Emmett traveled from Chicago to Mississippi to see his family, and was murdered brutally after he allegedly had the gall to whistle at a white woman. It was decided that Emmet's casket would be left open, so people could see just how badly he was injured. This is a story about a father and son, during which generations of hate and unbridled resentment do a very large amount of damage.  
Swing Time, by Zadie Smith: From the award-winning author of White Teeth and On Beauty, this is a novel that spans the locations of North-west London to West Africa. In this portrayal of two students that dream daily about being dancers, only one has true talent, and they eventually have an abrupt end to their long-lasting friendship. This novel closely examines the psychological science of nurturing, financial inequality, and the sparks that fly when ambitious people harshly receive doses of reality. Readers have especially loved the portrayal of the lower-class neighborhood where the two meet, and the intricately-woven ways in which a twist of fate deals an intense hand on both characters.
Nicotine: A Novel: by Nell Zink: This is a story about all of the things that happen when a family obsesses over an inheritance. Graduate Penny Baker is the wild card in the family that has chosen year after year to go against the grain, but by being a bit normal. Her parents were hippies, and she was bit more logical and molded. She encounters many different twists and turns when she shows up at the property she inherits. When she arrives, a group of dwellers that lean to the anarchist side of things are taking up the space, and she feels drawn to them in a major way. A battle begins with the sentiments of many old family issues, and the lurch of Penny's newfound posse, and this is destined to be a modern tale that is read frequently this fall. A very introspective glance at what happens when someone takes on a new set of ideals and sheds their skin, anyone who is interested in social commentary will eat it up.