5 Books About Mindfulness You Need On Your Shelf Right Now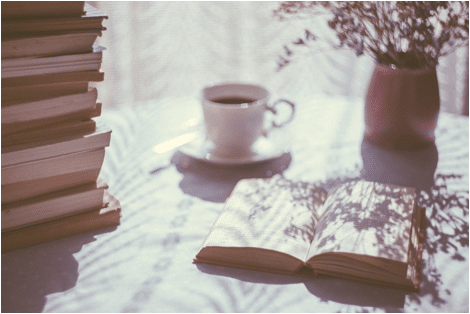 Want to know one the easiest and most fulfilling gifts you can buy someone this holiday season? A book on mindfulness. While it's impossible to actually purchase the art of being mindful in and of itself, a book on how to improve your life and your mental health is a good start. These tomes are all available on Amazon and offer views and information on mindfulness, ranging from deep insight to funny anecdotes.
Look them up and see for yourself – you might even want to buy your own copies!
"Wherever You Go, There You Are: Mindfulness Meditation in Everyday Life" – Jon Kabat-Zinn
If you've heard of this book title before, we aren't surprised. "Wherever You Go" is one of the most famous books about mindfulness ever written and has helped new mindfulness authors shape their own views on the subject. First published in 1994, the book was originally titled "Mindfulness Meditation for Beginners," though was retitled as the book grew in popularity.
One of the draws of "Wherever You Go" is its very general approach to the subject. Some prefer for specific, in-depth explorations of mindfulness, but this book lets newbies explore the subject and creates worldwide accessibility.
"Get Some Headspace: 10 Minutes Can Make the Difference" – Andy Puddicombe
Those that use the popular mindfulness app Headspace should recognize something about this title. It's written by the founder of the app and his playfulness shines through in this humorous yet poignant book. Instead of looking at mindfulness from an informative standpoint, "Headspace" is more so a guide to meditation for dummies. Puddicombe walks mindfulness newbies through meditation techniques that are both simple and highly effective, bringing mindful meditation to a new generation of stressed and wandering individuals.
That doesn't mean this book is only for novices, though. It might be the perfect gift for someone who is unfamiliar with mindfulness and meditation in general, seasoned meditators can also learn a few things and enjoy Puddicombe's wit and humor.
"I Am Here Now: A Creative Mindfulness Guide and Journal" – The Mindfulness Project
Most mindfulness books focus on meditation as a form of discovering and focusing on the world around us. "I Am Here Now" swims against the current and takes a more busy approach to the subject. Instead, this book is filled with exercises on creativity, observation, objectivity and investigative skills. Readers are prompted to journal and detail their journey through mindful experiences and to hone their abilities in order to see the world more clearly than ever before.
"Calm: Calm the Mind. Change the World" – Michael Acton Smith
If you're looking for an overall look at the world of being mindful, this should be the book you get. "Calm" covers the basics from a very human perspective in order to help bring clarity to mindfulness novices while expertly tackling more complex topics, like modern medicine and mindfulness as a global phenomenon. Equal parts research and activities, anyone with any experience level in mindfulness is bound to get something out of this book.