Spring Break Standouts: Why I'd love to go to these 3 places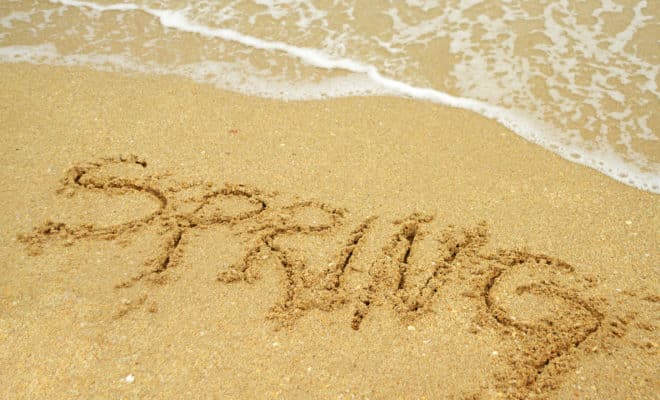 When the month of March rolls around, there are more college students than ever that are eager to find a place with some sand, perhaps some live music, and romantic rendezvous. In many ways there is nothing truly more exciting than grabbing your best friend, throwing the Ipads and sandals into the car and embarking on a journey that could make memories for a lifetime. From a PG rated stroll down the beach to an R rated roll in the sand that you've been craving since you got a low grade in Statistics, there's going to be plenty of opportunity to blow off steam and see wonderful new sights. After a slew of movies came out glorifying Ft. Lauderdale is the true Spring Break grandaddy of destinations, city officials cracked down and tried to reroute partiers to other destinations. We'll take an awesome peek at a few destinations that are above average places to ring in this special time when the class bells finally don't ring.
Austin, TX
We know that there's really no ocean factor here, but this is a prime hipster destination to explore with tons of things to offer. Especially if coming from the East Coast, you're going to get some pleasant temperate relief but not completely assaulted by high humidity and temps this early in the season. Tubing in the hill country, seeing live music, and taking in the wine bars and cocktail spots. Even though SXSW is really taking over the whole town during a majority of this time, there's still great places like Craft Pride and iconic landmarks such as Waterloo Records. Violet Crown Cinema is a great art house theater to check out, and Austin City Limits Live at the Moody Theater is a super cool place to see renowned musicians. This city can be a little overrun due to the already busy calendar taking place in March, but still one of our destined three picks for the spring break season.
Asheville, NC
We know it's a bit of a surprise, but this is yet another destination without surf and sand. Why do we think it's so ideal for spring break? Two main reasons: The burgeoning art scene, and other super fun activities like whitewater rafting. It seems like a bit of a strange destination right off the bat for spring break, but we assure you that you're going to love zip lining, rock climbing, and hiking in the nearby mountains. The River Arts District has a super diverse mix of galleries and artist genres, and there are 30+ galleries downtown in an environment that feels a bit like Mizzoula or Boulder meets Charleston. Folk festivals, Bluegrass Buskers, and old time jam sessions are luring visitors in droves, as a new breed of hip spring breakers wants to partake in something just a bit off the beaten path. You probably will not have sand in your shorts and someone spilling beer on you trying desperately to hook up with you friend, but you'll discover a place that is enchanted, picturesque, and also has a very thriving food scene to boot.
Puerto Vallarta, Mexico
We really, really did want to give you one destination that had killer beaches, and this one is a winner in the sunny, sandy getaway category. One of the truly most sophisticated oceanfronts in Mexico, there is literally scenery at every turn here. The Banderas Bay is so scenic that many authors have written about how it moved them, and the Zona Romantica is a prime place to stroll around, take in the flowers, and get in the vacation zone. After slaving away so hard over books and term papers, hitting the sand in bare feet here will be just what the professors ordered. The nightclubs here are known for a true Havana style salsa flavor; colorful, diverse and very vibrant for your escapades after dark. Restaurants like Casa Isabel, Madison South, and No Way Jose are great choices to bask in the great eats available here. Many Spring breakers tell us that as soon as they see the Sierra Madre Mountains, their breath is stolen and they immediately plan a return trip.