1. Thanks for visiting with us! How did you come up with the cool name "Buenos Diaz"
I started Buenos Diaz back in 2011 when I used to live in New York City. The last two and a half years of that time from '10-'12 were spent living in Williamsburg, Brooklyn. Williamsburg was a super vibrant community at that time, rents were decent cheap and almost everyone was into film, art, music, photography, food, writing or something creative, everything was still pretty DIY mom and pop. I lived off the Graham L stop as did a bunch of my friends and we'd have these wild barbecue patio parties that stemmed late into the night, good times with good people. I remember one time being silly and hanging with my pal Evan H, who lived like 2 blocks away, we probably had a few drinks and he just popped "Buenos Diaz" into the conversation cause my last name is Diaz and I said "oh! I'm gonna take that and run with it." Ten years later I guess you can say it stuck.
2. Your music is very mellow and smooth, it makes us want to relax! Can you tell us a bit about your unique style and what or who inspires your writing?
There's a deep history of blues in Houston, which is where I grew up, and if you're a guitar player from Texas, most likely at some point you were checking out blues, at least I was. Out the gate though I had a broader interest in more than just blues because I was already listening to a lot of jazz, new wave, top 40 pop, classic rock, a bunch of stuff. In my mind I knew the music I would make one day would be pretty cross genre, if you look at bands like The Police, Zeppelin, Prince, they play all kinds of stuff, that's what I wanted to do. I left Texas for New Orleans at 18 to start my own musical journey, and being self taught, I've always just learned from the streets and I didn't study music sans a few free piano lessons when I was about 7. In New Orleans, I hung around a lot of musicians, playing gigs downtown and anywhere I could, Frenchmen and Bourbon Street, taking part in late night French Quarter culture. I did the same thing in New York, San Francisco and pre pandemic Austin, night culture is a big part of being a full time musician, and I love it. There are so many stories that come from what we do as humans at night … dates, parties, dinners, jobs, drinks, random romantic encounters, late night Uber rides. For me songs generally stem from some kind personal experience, conversation, and then eventually morph into stories, poems, fictional, non fictional, trying my best to maintain a certain sense of genuineness throughout the piece. It's a style reminiscent of classic songwriters ala Leonard Cohen, Bob Dylan, Hendrix, Tom Waits, Elvis Costello. Similarly, I've found inspiration in Brazilian artists Caetano Veloso, Gilberto Gil, Seu Jorge … French artists Air, Francoise Hardy. When I lived in Texas I loved checking out a lot of Reverand Horton Heat so it was a natural progression after living in NY to discover bands like Television, Ramones, Joy Division, The Dictators, Sex Pistols. I've found great inspiration in rock n roll biographies by Jimmy Page, Tom Petty, Eric Clapton, Bruce Springsteen, Santana, Anthony Keidis, Patti Smith as well as in my own personal study of beatnik literates Ginsberg, Kerouac, Burroughs. Most recently I've been inspired by Robert M. Pirsig's "Zen and the Art of Motorcycle Maintenance" as well as bands like Japanese Breakfast, Chicano Batman, Alice Phoebe Lou, Parcels, Emily King. The list is pretty endless really.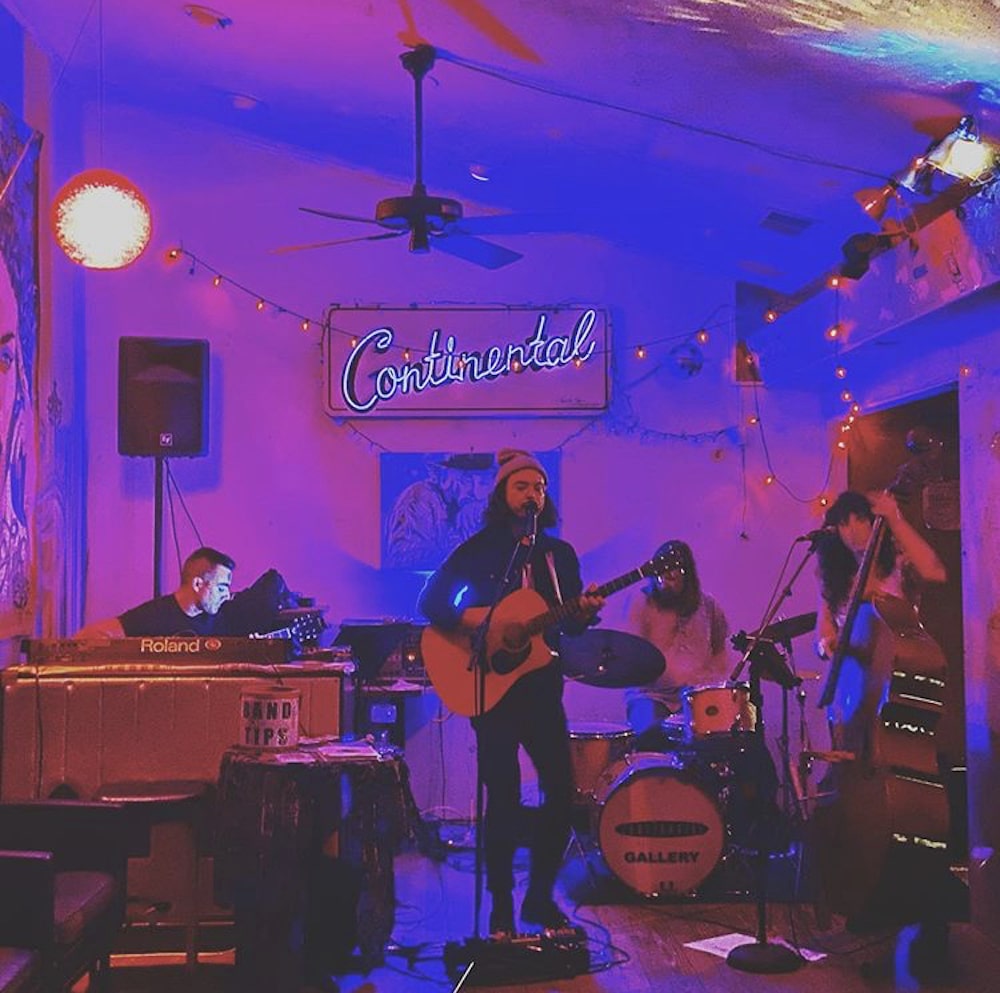 3. Due to COVID, many musicians and artists have not been able to perform live in the traditional sense. Being in Austin and a frequent performer at SXSW, what do you miss most about performing live and connecting with fans?
It's been a rough year for creative people, without a doubt, and it's been something watching the "live music capital of the world" not have live music. I think there's over a 100 music venues or so scattered throughout Austin, so it wasn't out of the question for me to have 3 shows packed in one day pre pandemic whether it was SX or not. Couple that with a job that revolved around living at night, it's been a strange year. It's almost as if music went to sleep. My friends and I constantly recognize how lucky we were to regularly attend shows on say a Tuesday or Wednesday night, meet new people, catch up with old friends, bar hop to the next venue for more bands, talk shop with other musicians, enjoy some cocktails, grab a late night bite, recap how good last night's show was, anticipate next weeks show. None of that's going on now and I miss it, and I truly miss how much music let people feed off one another, both as a performer and as an audience member. It's crazy how far the COVID tentacles extended as to even damage communal human events like music, concerts public gatherings …things that bring people together and that have been taking place forever.
4. The music video for "The World Is Closed" pretty much walked us through the new state in which we all live where the world has slowed down quite a bit, and in some areas closed due to the pandemic. Was that your inspiration behind penning "The World Is Closed?"
Definitely, specifically walking around 6th street, a major entertainment district on the east side. I was quarantining in East Austin when the pandemic and stay at home orders first hit and I remember having this unsettling feeling anytime I would step out for groceries or the rare to go bite. And rightly so, I mean we didn't know anything about it, coupled with how much doom the media was reporting. Things felt pretty bleak. But as things wore on, I got a little more comfortable going for walks or grabbing a coffee and I was able to experience how "closed" a lot of things actually were. Clubs and bars were graffitied, boarded up, restaurants were shut down, streets and parks were eerily empty, everyone was hiding, I just felt a pull towards chronicling it.
5. As a self-taught musician at what age did you pick up the guitar? And, what do you enjoy most about being a singer and songwriter?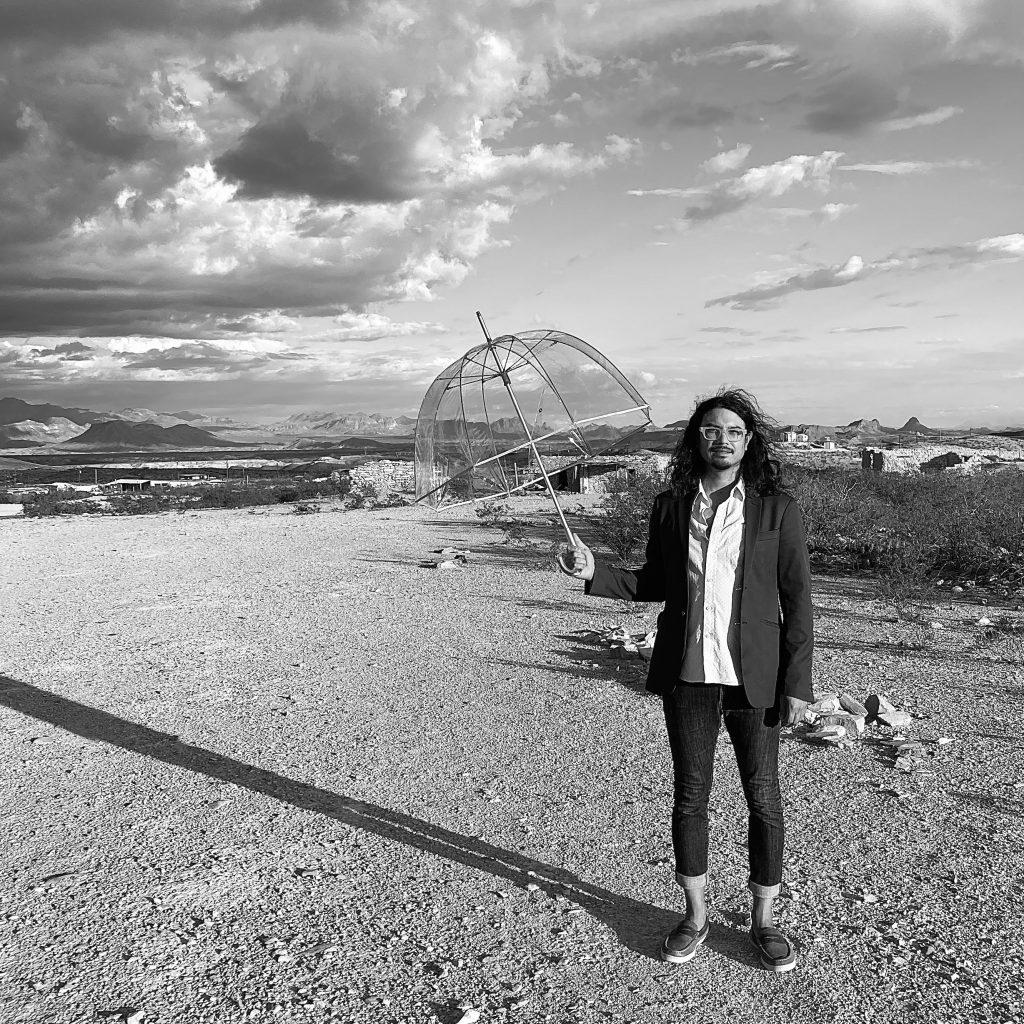 Around age 12. I had asked my sister to show me a few chords on an acoustic guitar that was lying around the house and tried to dive in but instead ended up quitting because it hurt my hands. About a year later though my sister showed up with an electric guitar so I gave it another shot, that time it stuck, easier on the hands. Before guitar I also fiddled around on electric bass learning Police bass lines by ear. I was probably picking up a lot of songwriting elements along the way as well without realizing it with everything I was listening too. There's magic in being a singer/songwriter, how stories, words, instruments and music fall into arrangement and connect with people, almost like a puzzle, some pieces fit in a certain place while some don't fit quite as well and some just don't seem to fit at all or got lost under beneath the couch. I feel that's true for words, sounds, personalities, instrumentation, players, and everything that goes into making music, there can often be an elusive piece. I love working on the puzzle, searching for pieces that fit. The best part though, is there are no rules, it's art.
6. What's in store for 2021 – Any exciting projects in the works?!
A few things, we've been releasing a new single every 6 weeks since mid May '20 and are going to continue doing so throughout 2021. With no live shows, it seemed to make more sense for me to take a more traditional writing/recording approach during the pandemic versus diving into live streaming. I've been building up my studio over the past few years and most of the Buenos Diaz material being released these days is at least recorded there. There's a full length blues record slated for release later this fall, and I've also been working with this fabulous upright bassist Dana Marie on new material, a lovely shift away from full electric for the band. It's even inspired using alternative instrumentation with more horns, fiddle, acoustic guitar, and Rhodes piano making appearances throughout vs. the electric guitar, bass and drum combo we've normally used. That being said, I also have another record being finalized by Houston producer Dan Workman that's been in the works for over 3 years now. It's more of a synth pop, rock guitar album with drum machines, samples, synth bass, real drums, and a whole lot of other wackiness going on in there, pretty eclectic. So there's still a good bit going on, but I'm hoping full band shows do come back more in 2021 though, I definitely miss it, I'll say that for sure.
7. Let us know where to grab your music and connect with you online.
Please click the follow button on Bandcamp, Soundcloud, Spotify, Apple, or anywhere you listen!